Shalom Life April-June 2022
Pesach is here! Are you ready? 
Whether this is your first seder or eighth seder with us, you are in for a treat. You will get to partake in an authentic Messianic Passover Seder. We will recount God's deliverance from Egypt and how that led to Yeshua becoming the ultimate Passover sacrifice. Come and join us in the biggest event of the year with special presentations from our youth, flag and dance teams, and more.
Then join us the following evening at the shul for our Torah service and the first night of counting the omer.
The Seder will be held at the Rosen Center Hotel on April 15 at 7pm. Our regular Shabbat service will be held the next day at 5pm.
Click to learn about Passover, Feast of Unleavened Bread, and First Fruits.
Shavuot
After we've counted the omer for seven weeks, Shavuot will be upon us.
Shavuot will be June 4th at 4pm, but don't leave so soon after service ends. This is an all night event. There'll be Bible study, games, a movie, and other fun activities. Those who stay the night get breakfast in the morning prepared by our team of chefs.
Click here to learn more about Shavuot.
Voices of the Chazan
"He put a new song in my mouth, a hymn of praise to our God. Many will see and fear the Lord and put their trust in Him." Psalms 40:3.
Are you a singer with a heart of worship?
Voices of the Chazan Ensemble and the Worshippers of the Chazan Chamber are two groups put together by Adianez Pérez to record a Shuvu label which will include liturgy based songs she has arranged and written. The recording will be seen by people all around the world.
The Worshipers of the Chazan Chamber is an advanced/intermediate group open to any singer with a heart of worship for the Lord. This group along with the Voices of the Chazan will rehearse every Shabbat at 4:15pm. If you are interested in participating please see Adianez Pérez for more details.
Hayesod: the Festivals
If you enjoyed Hayesod: the Foundation class, then you'll enjoy this one.
Hayesod: the Festivals, led by Harold and Meche Pinzon, covers the biblical appointed times (Mo'edim) from a Messianic perspective. Each lesson is loaded with info which explains the significance of each feast, how they are observed, and much more. You'll even learn a little Hebrew along the way. The class meets at 11am every Shabbat in the oneg. Please see Harold or Meche Pinzon for more information.
Faith Nugget
Spring Cleaning
"For seven days you are to eat matzot, but on the first day you must remove hametz from your houses, for whoever eats hametz from the first day until the seventh day, that soul will be cut off from Israel." Exo. 12:15.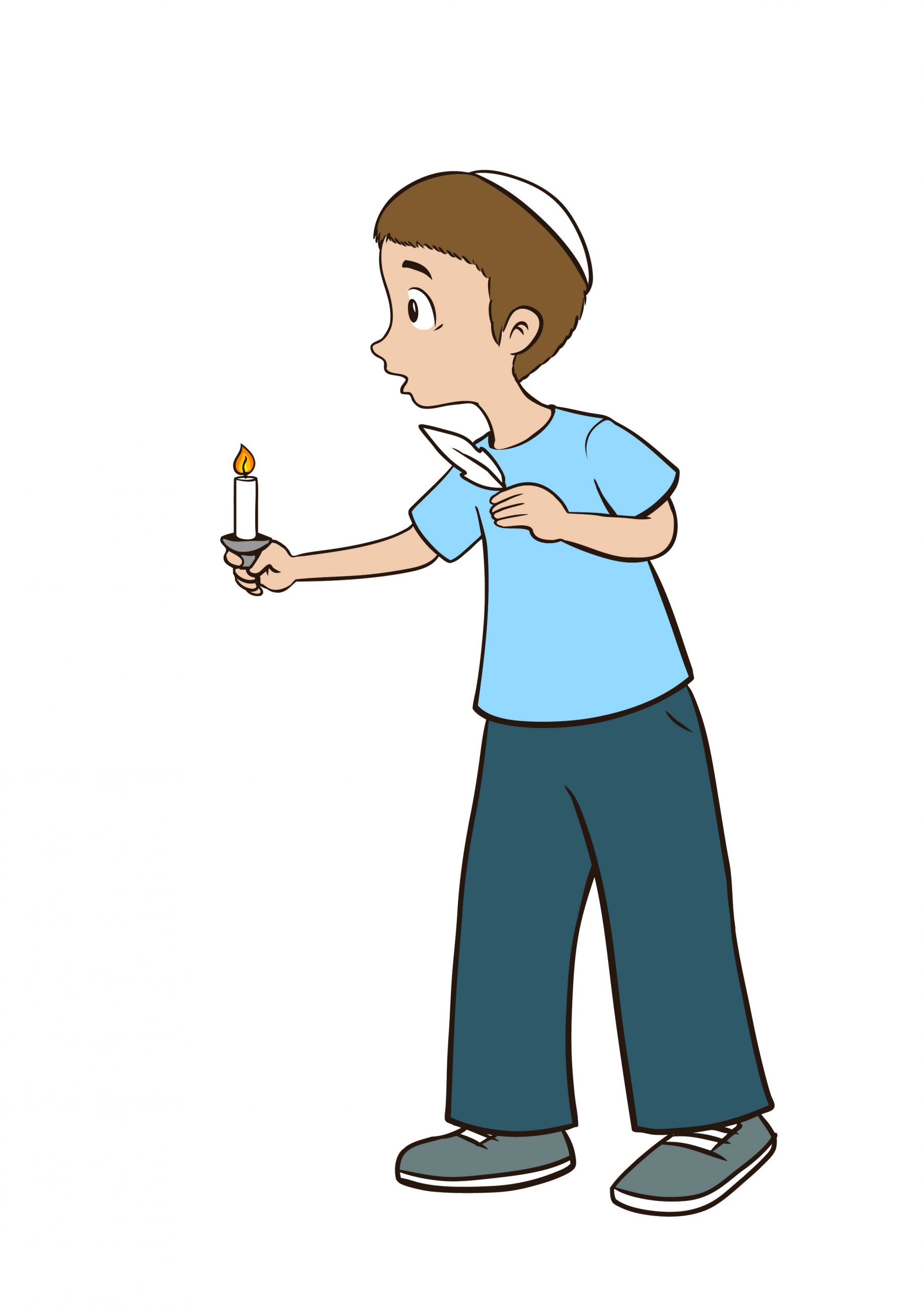 It is Jewish tradition that on the night before Pesach a search is made throughout the house for any remaining chametz (bedikat chametz). This is a thorough search in which every last crumb no matter how small is found and destroyed by fire. Every nook and cranny imaginable is searched and cleaned even handles of pots and pans are removed just to get those stubborn crumbs. After the search is complete, a declaration is recited nullifying any unknown remaining chametz.
Now I won't go in depth as to what is considered chametz, least there be a debate in the comments, but in its simplest definition it is any dough that is allowed to sit and rise (Exo. 12:39).
This practice goes beyond physical chametz. It also teaches us that we must thoroughly search within ourselves for sin that has been allowed to fester and ask God to forgive us of unintentional sin as well. So when you're cleaning your house, don't forget to cleanse yourself of chametz as well.
"Get rid of the old hametz, so you may be a new batch, just as you are unleavened—for Messiah, our Passover Lamb, has been sacrificed. Therefore let us celebrate the feast not with old hametz, the hametz of malice and wickedness, but with unleavened bread—the matzah of sincerity and truth." 1 Cor. 5:7&8.
Youth service
It's time again for another exciting youth service. Be sure to join us May 20th at 7pm.
Special Guest
Moran Rosenblit (Hope for Israel Ministries) will be our guest speaker on July 2nd.
Hope for Israel Ministries' focus is sharing the hope of Yeshua in Israel and building God's kingdom through discipleship and helping those in need as well as teaching and encouraging believers from all backgrounds around the world. Further details to be announced.
Please be sure to follow us on our church center app and stay tuned during the announcements to stay up to date with our events and get the latest details.
Until next time, Shalom!